Ethervision excels in equipping your workforce with the most intuitive native enterprise mobile applications both for the iPhone/iPad and Android devices. Regardless of how your internal data structure is set up, we seamlessly integrate with your systems so your day-to-day workflow doesn't change.
We untether your workforce with secure, lightning fast data right in their pockets. Some benefits of our enterprise work include:
Ultra-Secure, HIPPA compliant applications that allow your customers and workforce to send and receive information, images and videos back and forth from your internal servers to the mobile device.

High resolution 3D models that allow your salesforce to showcase complex product functionality in an important meeting, on the road, any time.
Full Cloud Integration that pushes updates to the apps whenever your company needs to make a change.  This includes updating product inventory or product shots; updating slides in a dynamic presentation; order processing and tracking.
Don't take our word for it.  The proof is in our track record.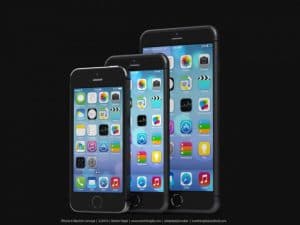 Having developed 3 of the first 5o mobile applications ever for the July 2008 launch of Apple's App Store, our experience translates directly into the best possible enterprise application solution for your company.