Enhance Your Business Operations with Ethervision's Custom EDI Solutions and Proactive Engine
Introduction
In the dynamic world of retail, efficient and precise data exchange is vital to stay competitive. Electronic Data Interchange (EDI) integrations play a pivotal role in streamlining business processes and improving communication between trading partners. At Ethervision, our 15 years of experience in custom software development and our expertise in EDI integration ensure seamless, end-to-end solutions tailored to your unique business needs. Our exceptional customer service, personal approach, and proactive engine set us apart, as we closely collaborate with our clients to deliver unparalleled results.
Key EDI Forms for the Retail Industry
Our comprehensive EDI integration services for the retail industry and flooring industry cover various essential forms, including:
EDI 832 – Price/Sales Catalog: This form enables the exchange of product pricing and related information between suppliers and retailers. EDI 832 ensures current and accurate product details, assisting in the optimization of pricing strategies and inventory management.
EDI 850 – Purchase Order: EDI 850 streamlines the ordering process by standardizing the exchange of purchase order data between trading partners. This results in reduced processing time, enhanced order accuracy, and improved operational efficiency.
EDI 855 – Purchase Order Acknowledgment: This form allows suppliers to confirm receipt of a purchase order and communicate any changes or discrepancies. By integrating EDI 855, retailers can efficiently manage and track orders, ensuring smooth communication and reducing the risk of misunderstandings.
EDI 856 – Advance Ship Notice (ASN): This form provides comprehensive information about a shipment's contents, as well as shipping and tracking details. Integrating EDI 856 allows retailers to gain better visibility into their supply chain, improving inventory management and reducing stockout risks.
EDI 810 – Invoice: EDI 810 simplifies the billing process by standardizing the exchange of invoice data between suppliers and retailers. This helps to minimize manual data entry errors, accelerate payment cycles, and enhance cash flow management.
EDI 997 – Functional Acknowledgment: This form confirms the receipt and processing status of an EDI transaction, ensuring that both parties are aware of the progress and any potential issues. By incorporating EDI 997, businesses can maintain efficient communication and effectively manage their EDI transactions.
Proactive Engine for Discrepancy Reporting and Sales Process Monitoring
Ethervision's proactive engine automatically detects and reports discrepancies in orders, ensuring accurate order management and seamless communication. Additionally, our proactive engine continuously monitors the entire sales process, from order placement to invoicing, ensuring smooth and efficient operations. This advanced monitoring system helps to identify and resolve potential issues before they escalate, ultimately saving time, reducing costs, and enhancing customer satisfaction.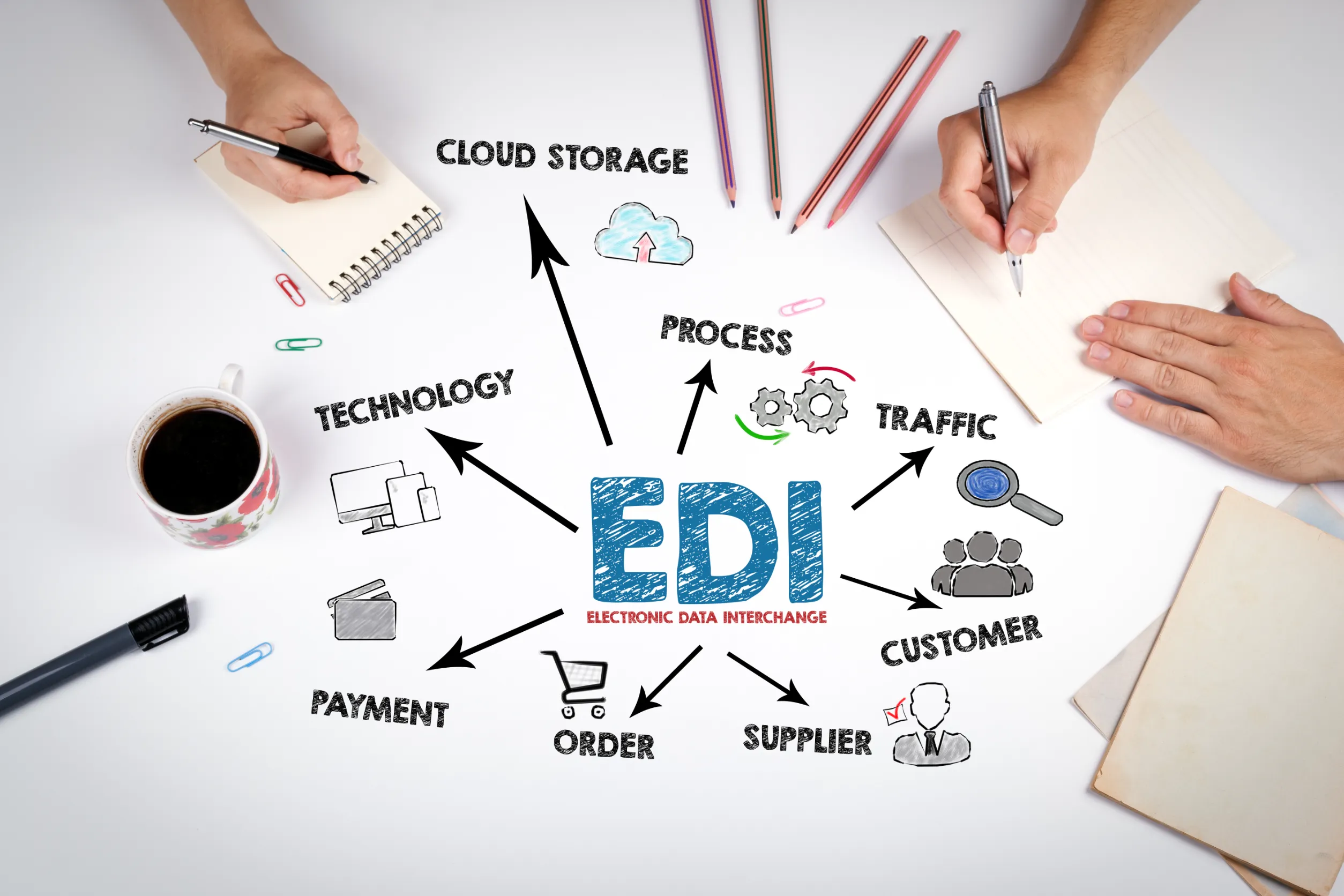 Benefits of Ethervision's EDI Integration Services
By partnering with Ethervision for your EDI integration needs, you can expect:
Custom Solutions: Our skilled team collaborates closely with you to develop tailored EDI solutions that align with your specific business requirements and objectives.
Seamless Integration: We ensure seamless integration with your existing systems and processes, minimizing disruptions and maximizing efficiency.
Scalability: Our EDI solutions are designed to grow with your business, accommodating your evolving needs and ensuring long-term success.
Compliance: Our extensive knowledge of the retail industry ensures that our EDI integration services adhere to industry standards and regulations, keeping your business compliant and secure.
Exceptional Customer Service: At Ethervision, we pride ourselves on our personalized approach and dedication to delivering outstanding customer service. Our committed team is always available to provide support and guidance throughout the integration process and beyond.
Contact Us Today and see how stress free it really can be to work with a company who communicates well, gets the job done and actually picks up the phone to help you solve problems.