(PPC) Online Marketing and Media Specialists
A Multi-Media, Tech Savvy Approach to Online Advertising
Every product is unique and that holds doubly true for creating the most efficient online advertising plan for each product.  We start by experimenting with many different kinds of ad products.  Just Google Ads alone includes Search Ads, App Ads, Shopping Ads, Display Ads and YouTube video advertising.   Then there is Facebook/Instagram ads, Twitter and an endless number of specialty sites.
In order that every penny of our client's is spent prudently, the first thing we do is set up very custom analytics tracking code specific to each client's goals.  From the very first campaign, we want to see what moves the KPI specific needle.  This goes way beyond just web traffic and leads.  We're talking specific actions taken and the entire path of how they got converted.  We then use our custom analytics dashboards to continually refine your campaigns with ads at every stage of the customer funnel.
Because Ethervision is a software development company and expert digital marketer, we are able to code these custom analytics triggers all over your website, apps and other properties to gather the exact information we need to help you gain more customers.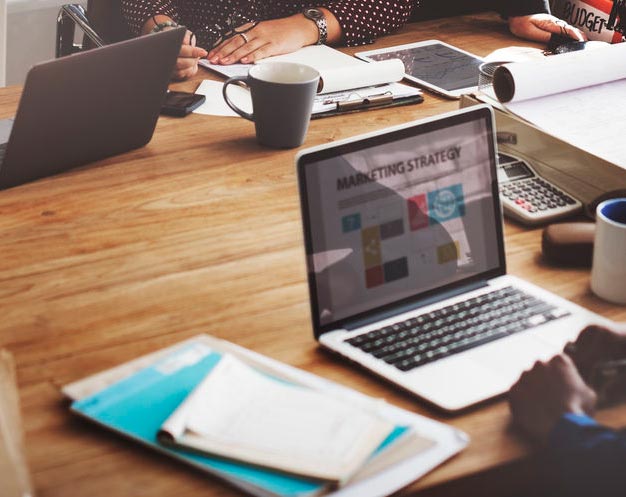 We are deliberate and methodical to grow your customer base.

We learn your business and set up very custom, code specific triggers to identify the quality of every lead source (aka, Google search vs. Facebook, etc).

We then cast a little wider net with all the digital platforms and services we think will be most effective for your business or product.

We analyze traffic and lead quality by source and interaction with your landing pages in our custom real-time analytics dashboard.

We then turn up the volume on strong performing platforms and continually refine and test new options.

Custom, real-time dashboards and results fully transparent and always available to client.

If you feel Ethervision would be a good fit for your project and needs, reach out to us. From the very first call you will see why our customers come back to us for more and more work.