User Interface (UI/UX) Branding and Design
We Make Complex Systems Look Simple and Easy With Good Design and UI/UX
There is an art to making really complex software systems really easy to interact with for your customers and employees.  From company branding redesign and new color palette to wireframing the UI and UX of websites, apps and complete company software systems, Ethervision makes your brand stand out and makes your end users happy to use a system so clean and easy.
We favor a modern approach with bigger images, less text and a modern logo.  The wireframing of complex systems and applications is a very fun process and allows us to ask you a lot of questions and really get to understand your business and product/service.  You are involved every step of the way in the design process so your expertise on company and industry shine through.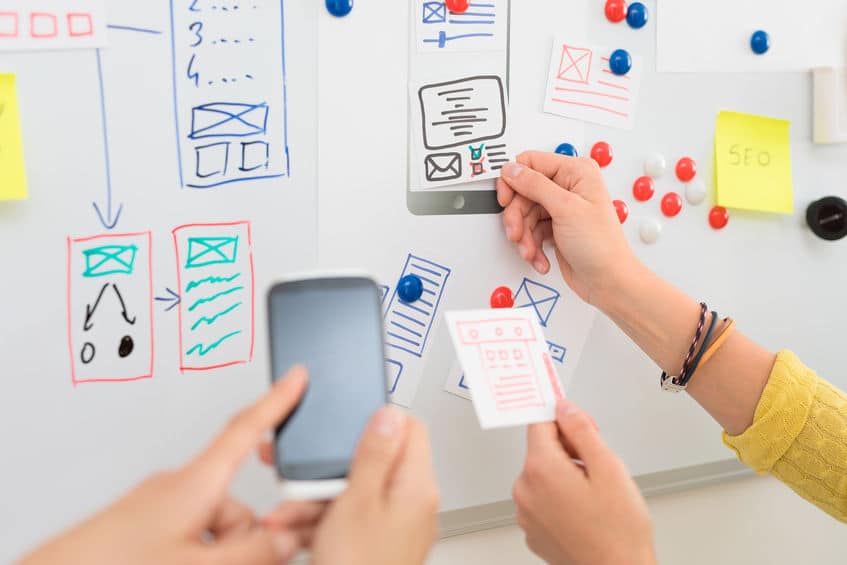 Depending on whether we are doing a full rebrand for you or wireframes and design for an app, website or system, here is what you can expect from us.

Good design and architecture start with getting to understand your vision, industry and goals.  We are excellent communicators from beginning to end.

We then map out the entire system (app, website, etc) in black and white rough strokes, getting all functionality in there.  Then discussion ensues.

Once we've refined the wireframes with all functionality, we lay the design in and tweak until you love it.

Once the wireframes (blueprints) are done, we start coding your system.  Soon, the Beta build will start appearing on your device for hands on testing.

We deploy the system on behalf of our clients and maintain the system for growth and peak efficiency.

If you feel Ethervision would be a good fit for your project and needs, reach out to us. From the very first call you will see why our customers come back to us for more and more work.