Mobile Application Development
Mobile Application Development Philosophy
Having developed 3 of the first 50 apps for the launch of the Apple App Store in 2008, mobile app development is at the core of our business. Our mobile application development company has developed over 250 applications and have been featured on the home page or Apple and Android App Stores 27 times over the years. Our and our client's apps have been downloaded over twenty million times. There is no app or technology we have not employed and we tend to get the projects that other companies simply can't solve or finish. From e-commerce to full multimedia social networks, to 3D games and product demonstrations, we can build anything.
Mobile Apps is where it all began for us. Reach out for a free consultation and see how we can take your great vision and combine it with our experience to develop a final product that is better than you could imagine…on budget and on time.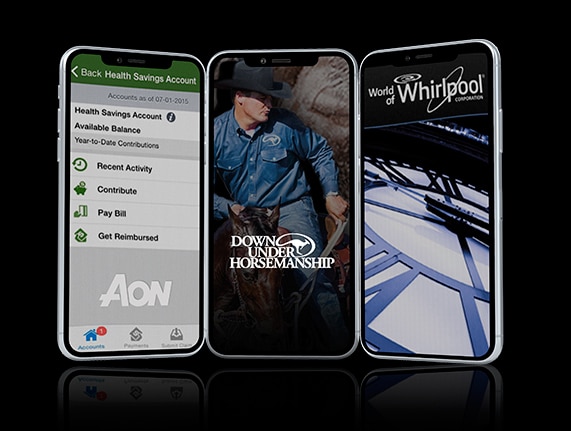 We make best-in-class mobile applications and for the growing list of touch points critical to connect with your customers and employees including: iOS (iPhone Apple TV and iPad) and ll Android smartphone and tablets.

From our very first meeting, we listen to your mobile app vision then ask you the right questions and foster discussion to help you shape and define the core offering of your application. Our deep rooted experience translates to a best-in-class final technology product for your company.

 For web, mobile apps and your whole technological platform, a clear, simple User Experience (UX) is King… and Queen. Ethervision helps you showcase very complex functionality in a simple, enjoyable way so your end user can immediately be productive with the app. This process is called "wire-framing".

Ethervision is home to one of the top native mobile, cloud and web application development teams in the world. Quite simply, if it can be built, we can do it – on budget and on time. Our mobile app specialty is in integrating your brand with all the modern touch-points a customer and employee use throughout their day.

From internal Enterprise builds and rigorous testing to submission on your behalf to the App Stores, Ethervision handles the entire process from ideation to distribution to ongoing maintenance and improvements. Our mobile app developers treat every app and system as if it were our own and we keep our clients ahead of the curve…always.

If you feel our mobile app development company would be a good fit for your project and needs, reach out to us. From the very first call you will see why our customers come back to us for more and more work.