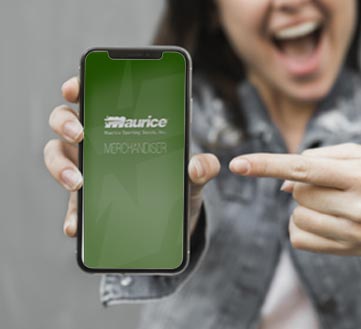 Brief
Maurice Sporting Goods is one of the biggest sporting goods wholesalers in the country with customers like Walmart.  Ethervision worked with Maurice's internal tech department to create a custom iPad app that handled the full reporting and ordering process for all 200 sales associates who travel store to store in her geographical area. The applications has full API integration with the Maurice backend system and contained 100s of reporting tools and bar code scanning.  This software solution replaced a very pricey and clunky Motorola hardware unit and system.
As a result, salepeople could do all their work in much less time, becoming more efficient and covering more ground.
If you feel Ethervision would be a good fit for your project and needs, reach out to us. From the very first call you will see why our customers come back to us for more and more work.