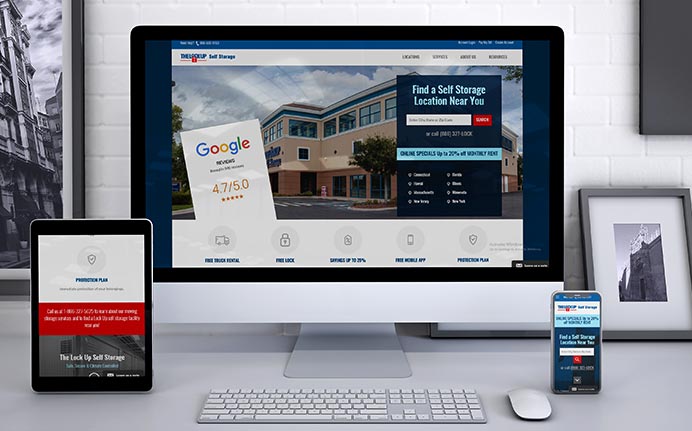 Brief
The Lock Up Self Storage owns and operates over 45 climate-controlled self storage facilities in upscale areas across 8 states.  For 11 years, Ethervision has served as it's technology, analytics and marketing company.  Built from the ground up, Ethervision custom developed the entire software stack for The Lock Up with advanced programming allowing them to go head to head with the huge storage companies out there.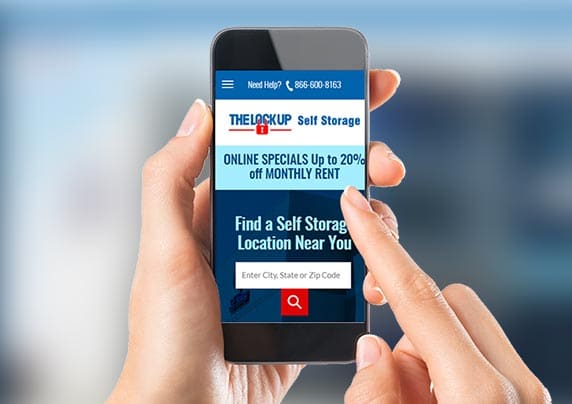 Tech Highlights
Tech Highlights of work done include:
Creating one of the first websites in industry to fully handle online unit rental and payments.
The first self storage company to have a native mobile application for it's customers to handle their accounts, payments, gate codes and even track their own personal belongings.
Every location is now fitted with iPad kiosks to eliminate paperwork and handle the entire rental process.
Big Database management for both customers and sales trends and custom reporting and analytics.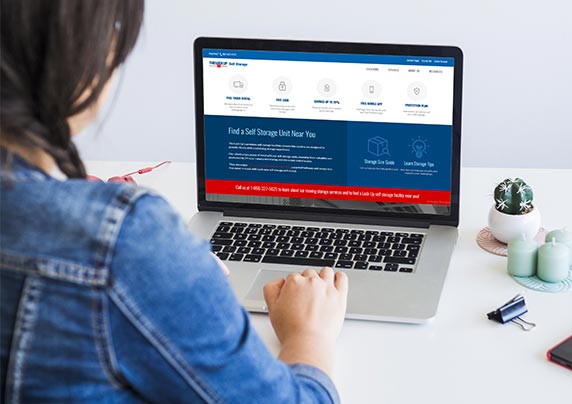 Marketing Highlights
Marketing highlights include
Used precise digital marketing strategies with Google Ads, YouTube, Bing and Facebook (among others) to considerably grow online leads and sales from more traditional types.
Built custom automated review system to capture customer sentiment at time of move-in for strong social review presence as well as invaluable, real time feedback for The Lock Up.
Search Engine Optimization (SEO): Paid ads are great and give real time leads and results but SEO, gives long-term organic growth and brand equity to a company. We tirelessly and methodically continue to stay well ahead of the curve with speedy fast responsive websites, well coded for Google search bots, quality long-form content and local search focus location by location.
Month in and month out, we are working with executive management to always stay ahead of the marketing, tech and big data curve, giving The Lock Up Self Storage the long-term competitive edge needed in this hyper-competitive space.
iOS & Android Mobile Application Development

Custom Monthly Analytics & Reporting

Local SEO for all 45 storage locations

Strategy and Implementation
Digital Marketing and Advertising (Google, etc)
Mobile Application Development
Big Data & Custom Analytics
Search Engine Optimization
In 11 years we have modernized and streamlined all customer facing and internal systems and as a result have increased overall leads and rentals by an astounding amount.  With the evolution of technology, custom analytics and digital marketing, Ethervision is keeping The Lock Up well ahead of the curve, implementing the custom solutions only that make sense and improve the company top or bottom line.
If you feel Ethervision would be a good fit for your project and needs, reach out to us. From the very first call you will see why our customers come back to us for more and more work.