Everything you need to know about the iPhone 6 & iPhone 6 plus in one place
Device & Hardware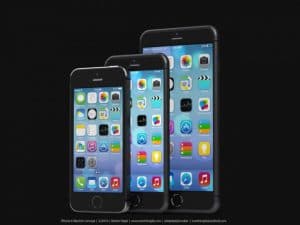 Two Bigger Screen Sizes: The iPhone 6 will be released in a 4.7 inch 1334 X 750 pixel screen, which would give the screen a density of 326 pixels per inch, and a 5.5-inch iPhone 6 plus  that is 1920×1080 pixels with 401 pixel density.  The release date for the 5.5″ iPhone 6 plus is
iON-Strengthening Cover Glass: The new iPhone 6 will have a synthetic ruby screen that is virtually unbreakable as well as scratch resistant. This feature had been released earlier this year on a small scale with the new TouchID fingerprint reader, which sported the prototype ruby material over the fingerprint scanner portion of the device.  You can take a hammer to the screen and it wouldn't crack or chip. This will save you a bunch in repair and replacement costs, as dropage is one of the main reasons for repair on the current and past generation of iPhones.
Better Battery:   Another key weakness of previous iPhones has been the battery life. The new battery is 50-70% larger that should make most iPhone users ecstatic with joy.  Apple is claiming that battery life will be 50% better.
Faster CPU: iPhone 6 will sport the new A8 CPU chip making it one of the most powerful Smartphones in production.
802.11ac Wi-Fi: This next generation update to the standard will allow speeds of 1.3 gbps.  Not only does 802.11ac have faster data transfer but it also pairs and stays connected to ac routers much more precisely for a wider range of connectivity to the source.
NFC: Though not confirmed, the iPhone 6 should have NFC (Near Field Communications) so that users can easily pay for items with their devices (among other things).
Thinner Profile: The new iPhone 6 will be even thinner with between 6 and 7 mm giving it a sleeker and thinner look than the current iPhone 5.
Camera: The iPhone 6 camera will have an 8 MP camera (same as 5s) but the OIS (Optical Image Stabilization) should allow for faster pictures.  Apple will also have a mechanism to allow for faster focusing.  A much needed upgrade.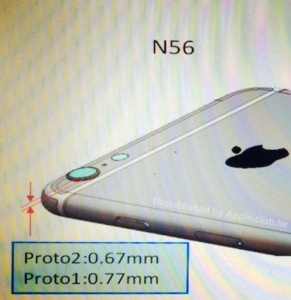 Software & Apps
iOS 8 will come installed on every iPhone 6.  Learn more about iOS 8 here.

iOS 8 should also help improve the overall battery life on your iPhone 6 and it will tell you the apps that are draining it the fastest.

Tips App: A new Apple made app comes with the iPhone and it will provide you with weekly tips on how to use your iPhone and iOS 8 better.
Health App: Now, other apps can send information to the Health app where you can see all your vital information in one place.