Comparison:  iPhone X vs the iPhone 8
It took me a little while to write this one. I didn't want to rush something out without quality time with the devices. I can confidently say that I have spent enough time with the iPhone 8, 8 Plus and X that I can give you a detailed analysis and comparison between the three of them.
I will tell you right now, the iPhone X is by far the best iPhone out there and the one that I ended up keeping. But that does not mean it is for everyone.
Let's jump in and find out which iPhone you should go with.
Battery
I've met very few people who say that they could care-less about their cell phone battery.  For the most part, I think we all would love a device that would last all day that we didn't have to worry about plugging in.  With the Plus models of iPhones, battery was never a concern. They were huge phones with equally massive batteries. This remains true with the iPhone 8 Plus. If you want or need the best battery, the iPhone 8 Plus is your go-to.
The iPhone X is a close second. I have not had any problems with the X battery but it has a little less endurance than the Plus. With the new OLED display technology and smaller form factor in the X, this is to be expected.
The smaller 4.7 inch iPhone 8 battery has not changed since the iPhone 7. Depending on your usage through the day, you can get through a work day but may need to top off the battery before going out in the evening. If you are near a wall or car charger throughout the day, this will not phase you. I would highly recommend a battery case or portable power pack for the iPhone 8 when you are traveling.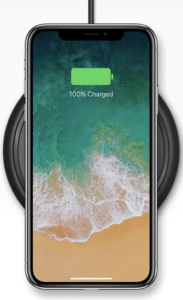 For those who do not know, all three phones now support fast charging and wireless charging. If you are in a hurry and need to charge up quickly,  you can purchase a USB Type-C fast charger or wireless charger to make things fast and easy.
Design
The form factor and design of the iPhone X takes the top spot here, no doubt. Opinions will vary on this one, but even Time Magazine is calling the iPhone X one of the top 25 inventions of the year.  This is exactly what I was looking for in regards to size.  You get the bigger screen that you find in the Plus but in nearly the same footprint as the smaller iPhone 8.  I was immediately sold on the iPhone X when I held a case for the phone a week before it was even released. It just felt right. I think this is true for a lot of people. We haven't had a new iPhone design in over three years and to put it bluntly, Apple was boring. Unlike the hundreds of options over in Android land, iPhone users only had two or three sizes to choose from. Introducing this new size definitely spices up the product line and makes Apple relevant again in terms of innovation.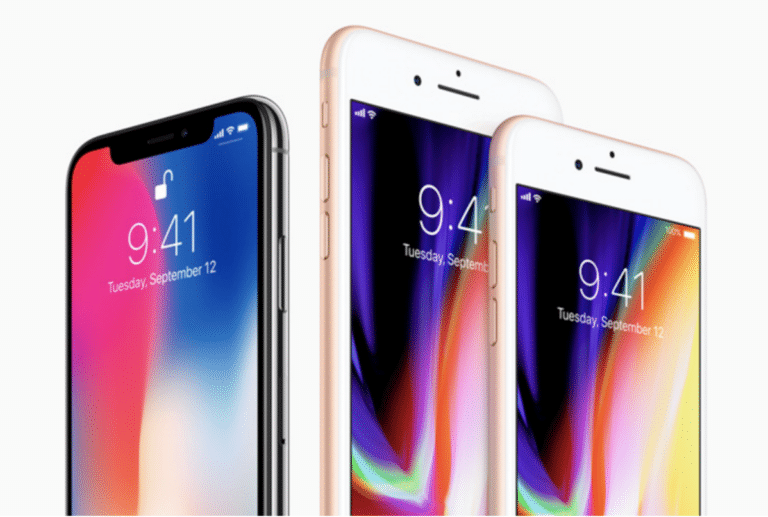 The iPhone 8 and 8 Plus is the same old same old. They are old designs. If you still want a home button and absolutely love the design of the older iPhones, you will not be disappointed when choosing these two phones. One great thing about the 8 and 8 Plus is they will fit in most of the iPhone 7 cases. Since the iPhone 7 has been out over a year now, you should be able to find some good quality cases at a decent price.  If you enjoy the bigger phones or have bigger hands, I would have to recommend the 8 Plus.  If you want something that will fit in your pocket and easily use it with one hand, the iPhone 8 will be the way to go.
Software
Lets go back to that no home button thing. Not only did Apple remove one of the most iconic features of the iPhone but they are making you re-learn how to use the iPhone X. Honestly, I could not be happier with how they went about it. Like the new design, Apple has given us something new and refreshing compared to the previous iPhones. Taking away the home button means they had to create different gestures to navigate around the phone.  For example, if you want to go "home" you swipe up from the bottom of the phone. This simply exits the app and takes you to the home screen. Now, you're probably thinking, "I thought that is how you got to Control Center?". Valid question. Now, to get Control Center, you swipe from the top right of the phone and to see your notifications, you swipe from the top left of the phone. While this all might seem very confusing, you will learn it in 20 minutes and won't think twice about it.
Some other things that has changed is Siri. To summon your digital assistant, you hold the lock button on the right side of the device. Simple, right? But how do you turn the dang thing off? By pressing and holding the same lock button and either of the volume buttons, you will have the option to shut down your device.
I have really grown to like these gestures on the iPhone X and catch myself trying to use my iPad or older iPhones the new way and it throws me for a loop. Apple is onto something here and I welcome these changes in all of their future devices, if they choose that route.
As for the iPhone 8 and 8 Plus, they are the iPhones that you have loved for years. Other than some of the new features in iOS 11, you will not be lost when using these two phones. If you want the experience that you have been used to and do not want to learn something new, the iPhone 8 or 8 Plus will be a safe bet.
Face ID vs Touch ID
I sure do miss Touch ID. Without a home button on the iPhone X, it relies on the new unlock features of Face ID. Face ID uses multiple sensors on the front of the phone to scan your face and unlock the device. Face ID works really well except when it doesn't. There are certain times that I would normally unlock my phone using Touch ID that Face ID just cannot catch. It has to be almost a direct line of sight to read that goofy looking mug of mine. To be fair, Touch ID wasn't perfect. If your fingers were dirty or wet, most times Touch ID would fail. It still could be early, but I am finding that I would much rather prefer Touch ID on my device than Face ID.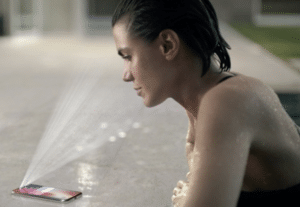 When it comes to unlocking the device, my choice would have to be the iPhone 8 and iPhone 8 Plus. You don't have to learn a new way to use or unlock the phone. That is the choice you will have to make when deciding to be an early adopter or not. Don't get me wrong, Face ID is truly impressive but I think it will take another year or two to get it to where we want it to be. I am glad Apple took the next step forward in innovation and added it to the iPhone X.
Camera
Those cameras. I can't tell you enough about these cameras in this years iPhones. The iPhone 8 Plus and X have nearly identical cameras. You will not be disappointed with the camera setup on these two. You get to test out the new Portrait Lighting filters on the 8 Plus and X. These features are still in Beta so don't expect them to work the greatest because they don't. Once Apple fixes the issues with those features, they will be pretty neat.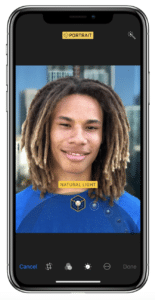 The iPhone X does have an additional feature over the 8 Plus and that is selfie portrait mode. So now you can take some great selfies with a blurred background. I was looking forward to this feature but am not impressed. Yes, it is cool how Apple is doing this with the front facing camera, but it isn't ready quite yet. Focusing just on camera performance, I can't tell you that is a reason to get the X over the 8 Plus.
Taking a look at the iPhone 8's camera, there is nothing wrong with it. It is an amazing camera and you will get wonderful shots with it. It is even a nice upgrade over last years iPhone 7. The reason I like the 8 Plus and the X's camera more is because of that dual lens system on those devices. The near-professional photos you can take with them is astonishing and hard to go without after you have used it before. That was one of the deciding factors for me.
Price
Now the fun part, paying for these things. None of them are cheap. You aren't looking for cheap if you are looking for the latest iPhone.  Fortunately (I think), carriers and Apple both offer financing options so that you don't have to throw down $700-$1150 for one. Here is where I would recommend the smaller iPhone 8 as my first choice. The iPhone 8 comes in 64 GB and 128 GB options for $699 ($29.13/month for 24 months) or $849 ($35.38/month for 24 months). The iPhone 8 Plus begins at $799 ($31.21/month for 24 months) or $949 ($39.54/month for 24 months) for the 64 GB and 128 GB options.
Now the big guy, the iPhone X. The iPhone X comes in the same 64 GB and 128 GB options that the 8's do. The difference? Price.
The iPhone X 64 GB model is a cool $999 ($41.63/month for 24 months) and the 128 GB model is $1,149 (47.88/month for 24 months).
Judging by the sales of the first couple of weeks of being on sale, people aren't too afraid of the one thousand dollar price tag. But for a lot of us, that may not fit into our budget. When it comes to price, I find enough value in the iPhone X to justify that price tag. This is a tool in my everyday life that I use more than anything else. But I also am not ignorant and know that I can pay the $300 less to get the iPhone 8 and essentially do all of the same tasks day to day. This is where the choice is ultimately yours and I can't blame anyone to choose money over function.
Which one?
Final decision time…which one should you buy?
If you have the extra money and can swing an extra $1000 up front or close to $45/month, want a NEW looking and feeling phone and be an early adopter, go with the iPhone X.
If you want a powerhouse battery that will run all day, a spectacular camera and a gigantic display, go with the iPhone 8 Plus.
If smaller is what you are looking for and still want a top of the line iPhone while not spending $1000, go with the iPhone 8.
Let us know in the comments which iPhone you have decided to go with this year!
Follow us on twitter @iPhoneteam
All images courtesy of Apple