How to Open Apps from an Unidentified Developer
In Apple's new Mavericks 10.9 operating system, opening software you download for your Mac from the Web can be a challenge.  Apple seems to have blocked any file or software from running unless it is downloaded from the Mac App Store.
You are in luck.  There is a solution to solving the "…can't be opened because it is from an unidentified developer" error and in running the program on your Mac after you have downloaded it.
Follow there steps:
1.   Click on the Apple to see the drop-down menu and then open System Preferences in the Upper Left Corner of your Mac.
2. Go to Security & Privacy Setting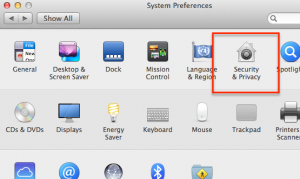 3. Click on the General Tab then at the bottom of that window you will see a message, "App Name" was blocked from opening because it is not from an identified developer.  Choose "open Anyway".  Now go and open your app.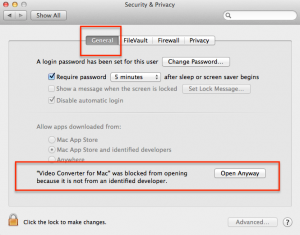 If you like this tip, please share with others:)