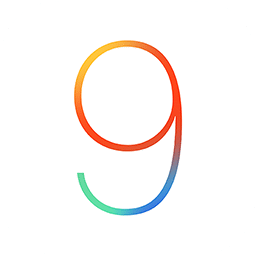 On June 8th of this year, Apple announced the release of their latest operating system for all of its mobile devices, iOS 9. Over the years, consumers have become accustomed to operating systems that have been uniformly modified for both phone and tablet platforms. But with the arrival of iOS 9, Apple users will have additional functionality that is exclusive to both tablets and phones separately. It's very rare that a tech company, much less an industry behemoth like Apple, refines its OS platforms for the specific device it's used on. This signals a major shift in the way software developers may have to design apps to run on specific platforms, rather than their tablet apps being just a blown up version of their smartphone counterparts.
Features on the iPad
The major addition of iOS 9 for the iPad is multitasking. Now, it's possible for you to run two apps simultaneously on one mobile device. In a feature called "Split Screen" exclusively for iPad Air 2, your tablet screen with be split while you run two different apps on the same device. Before, if you wanted to use Google Chrome while using a notation app, it involved hiding one app while retrieving the other. This took up extra time and often involved repeatedly going back and forth to make sure any data you looked up was recorded accurately. Now, you can do both at the same time and eliminate the need to hide and retrieve apps repeatedly.
Another new feature of iOS 9 exclusive to tablets that works in conjunction with this functionality is "Slide Over". This option allows you to open another app without exiting or having to hide the one you've already launched. You drag the menu panel of all your apps inside the one you've already launched and then can select another app to open that you may need at the moment. This is especially useful when you need to recall saved information from contact apps, the internet or notes you may have saved on apps like Evernote or the like.
An additional reason this new operating system is significant for tablets is its user interface options. Now, when you select text on the screen, the keyboard switches into a track pad which allows you to move the text cursor more intuitively than before. And then there's the added ability for picture-in-picture video play and new Quicktype features such as an enhanced keyboard shortcut bar that includes copy, paste, bold and italic options. This is especially useful when you want to cut and paste text from one app to another using the split screen option or when you want to customize texts within apps that have limited editing functionality like on a comments board screen.
There are other updates that are exclusive to iPad such as those for Bluetooth keyboard connectivity. Now, when you connect a Bluetooth keyboard to your tablet, iOS 9 will show keyboard shortcuts as well as the option to switch and search for apps in Spotlight. You can also double tap the home button to see a new task switcher. This means that whenever you want to look at a third task or app while you are using the split screen functionality, you can now switch out one of your opened apps on "Split Screen" with another one. Having the ability to use three apps at once is an option no other tablet has offered before but will now come standard with all iPad Air 2 tablets with iOS 9 installed.
Features on the iPhone
Apple has also added additional upgrades to its iPhone OS that many users have been crying out for since the days of the 3G S. First of all, iOS 9 will require less storage for all wireless updates. This means less instances of having to clean junk or delete apps to install new ones. In terms of iOS 9 upgrades exclusive to the iPhone, now your smartphone battery will gain an additional hour of life when you install the new OS.
Another new feature on iPhone focuses primarily on Apple's "Notes" app. Now, you can add hyperlinks, maps and photos directly onto any document you create in the "Notes" app. This means you can create more dynamic and informative documents with Notes. Even more creatively, iOS 9 allows to you make drawings inside the Note app with just your finger or your stylus. It also allows you to instantly create a to-do list with its new ability to add checklists to any note you create.
Significant upgrades have also been made to Siri, Apple's internet search assistant. Now, Siri has the ability to answer contextual questions. This means you can customize the data or information it can locate on your device or online according to time and date. Siri will also respond to a left swipe from the home screen to see suggested contacts based on upcoming events or meetings. This is very useful for those so busy they might forget who they're having business lunches with or what family event may have slipped their mind.
Additional new features include the ability to use a new scrubber to browse quickly through iPhoto images. Now, instead of having to use a menu, you can zip through all your pictures to find the one you're looking for. Also, iOS 9 comes with a new News app which can display full-screen stories based on topics you like, have often searched for or are interested in. Currently, publishers available on News include the New York Times, Conde Nast, ESPN, Buzzfeed, The Telegraph, Bloomberg Business, and CNN. Apple Maps, the company's much criticized map app, has refined its functionality and included public transit directions to its GPS options.
Finally, Apple has made upgrades on iOS 9 for Apple Pay and has renamed its "Passport" app to "Wallet". You can now use Apple Pay to purchase "buy-able pins" on Pinterest. It also now supports loyalty and rewards cards as well as Discover credit cards. And Square has worked with Apple to launch a special reader that allows small businesses to conduct transactions with Apple Pay. These new features, along with the rest of Apple Pay, will now be available in the U.K. with iOS 9.
When can you Upgrade?
Currently, a beta version exclusive to app developers is available with an iOS developers account (at the price of $99 a year). Since beta versions crash often, it's best to use this version with a device used primarily for iOS 9 development testing rather than a personal device. A public beta version will be available July 2015 at beta.apple.com, and the stable and commercial public version for everyone is slated for release in the fall of 2015.
How can you Upgrade?
iOS 9 will be available for all iPhone 4S and younger generations and for iPad Air 2 and iPad Mini 2/3 through iTunes when it's released for the public this fall. Fortunately, using iTunes as you connect directly to your computer via a USB cable won't require you to free up any additional space for this upgrade. Upgrading via a wifi connection will be accessible through your device "Settings" tab by going to the General options and choosing "Software Update". As with all new updates, it's always best to back-up your device's data in case Apple still hasn't worked out all the bugs by fall or you wish to use the public beta in July.