It's no surprise that people really have an emotional attachment to their Phones. The functionality and freedom an iOS device gives is truly amazing. With capabilities ranging from email, internet, and phone to camera and games, it's a wonder how something so simple can do so much. Here at Ethervision, we're passionate about iPhone app development and we pride ourselves on staying on the forefront of what is possible. Below are 11 tips every iPhone user should know.
Whether you've had an iPhone in your pocket since 2007 or if you just got one for the Holiday, here are the essential things all iPhone users must know:
1. HARD RESETS: If your iPhone happens to malfunction or glitch, a hard reset will most likely fix it. Any time this oddity happens, just press down on your Power button and the Home button at the same time for a few seconds. The Apple logo will reappear and your iPhone will reboot. After that you should be good to go.
2. CAPTURE A SCREENSHOT: All you have to do is press down on the the Power button and the Home button at the same time for about a second. Your screen will flash white real quick while the iPhone stashes your screenshot in your Photos App. Feel free to share with others through text or email.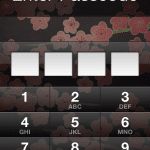 3. GET A PASS CODE: Having a security code on your phone can be annoying, but it will save you trouble if it was ever stolen. Worst case scenario, it'll keep your information safe and you'll be able to wipe the data from afar.
4. FIND MY IPHONE APP: If you're prone to losing things, make sure to download the "Find My iPhone" app soon! You can link to your iTunes store and use it to locate your phone.
5. EMOTICONS: People love to communicate with various smiley faces and emoticons. You can actually toggle your iPhone keyboard to Emoji so that you can utilize this global phenomenon in your emails and texts. Just go to General > Keyboard > International Keyboards > Add New Keyboard > Emoji.
6. VIEW THE APPS YOU'VE PURCHASED: To view which apps you've purchased just open the Apps Store app and click the Updates Tab. If you tap the top row (the "Purchased" row) it'll open a menu of all the apps you've downloaded. Feel free to reload any of those if you want. Once purchased (generally) always owned.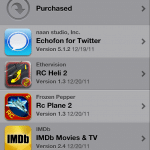 7. KNOW HOW TO FIX YOUR HOME BUTTON: In the case your Home button ever acts funny or unresponsive, here's a quick solution. Open any app ➡ press/hold the Power button until the Power Off option appears ➡ let go of the Power button ➡ hold down the Home button until the app closes.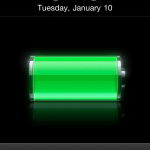 8. SAVE YOUR BATTERY LIFE: There are a handful of ways to save on battery. Whether you're traveling, camping, or will be without a power supply for awhile, utilize some of these key tricks to save your battery life: disable your wifi, dim your screen, or use airplane mode. Read more tips HERE.
9. SHORTCUT TO TOP OF PAGE: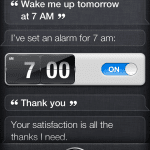 If you want to immediately return to the top of any page, just simply tap the very top of the screen. Your iPhone will bring you back to the top of page in a split second.
10. GET TO KNOW SIRI: The iPhone 4S introduced your own personal assistant, Siri. All you have to do is set it up. Go to Settings > General > Siri and then choose "My Info". Once Siri knows who YOU are and where you live, she can help you do various tasks like directions home to and pop-up reminders the moment you walk into the door. For example, Siri can remind you to mail that important check or water the plants as your car pulls in the driveway.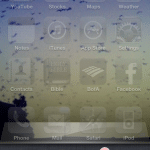 11. DOUBLE-CLICK THE HOME BUTTON: For quick access to all your open apps, just double-click your Home button. By doing so, a new row will appear at the bottom revealing various apps. By swiping to the left and right you can adjust volume, skip over songs, and switch out between apps. Also you can save on battery life if you close apps from there. Just hold one down until they wiggle and reveal a red "x" then delete. This removes it from memory and saves battery life.
11.5 100 MORE TIPS: iOS 6 brought a HUGE wave of hidden custom features to make your phone an extension of your brain. iOS 6 Secrets App is the only app to walk you through all the tips with step-by-step video & audio tutorials of exactly what to do. Get the most out of your iPhone and check it out. ( iTunes Link)
The 11 tips above serve as a good foundation or starting point in getting the most out of your iPhone. Knowing these will save you time and will allow you to fix 99% of the issues you will face.
Did we cover everything? Are there more insightful tips you would like to share to other iPhone users out there?