Going through automated operators in order to dial an extension can be very annoying. It might even be  a situation where there is a time constraint, and you need to get in touch with someone with an extension immediately. Many iphone users are unaware of the fact that you can dial a phone number including the extension right from your phone and never have to deal with another automated system anymore and here is how.
 Assuming you were calling your spouse or mom to check on them. What you want to do is dial their office number first. In this case we will use (474-6337) as their phone number and we will say their extension is (6257).
You will want to dial their office number first, you can add the area code to the number, it will not affect the process.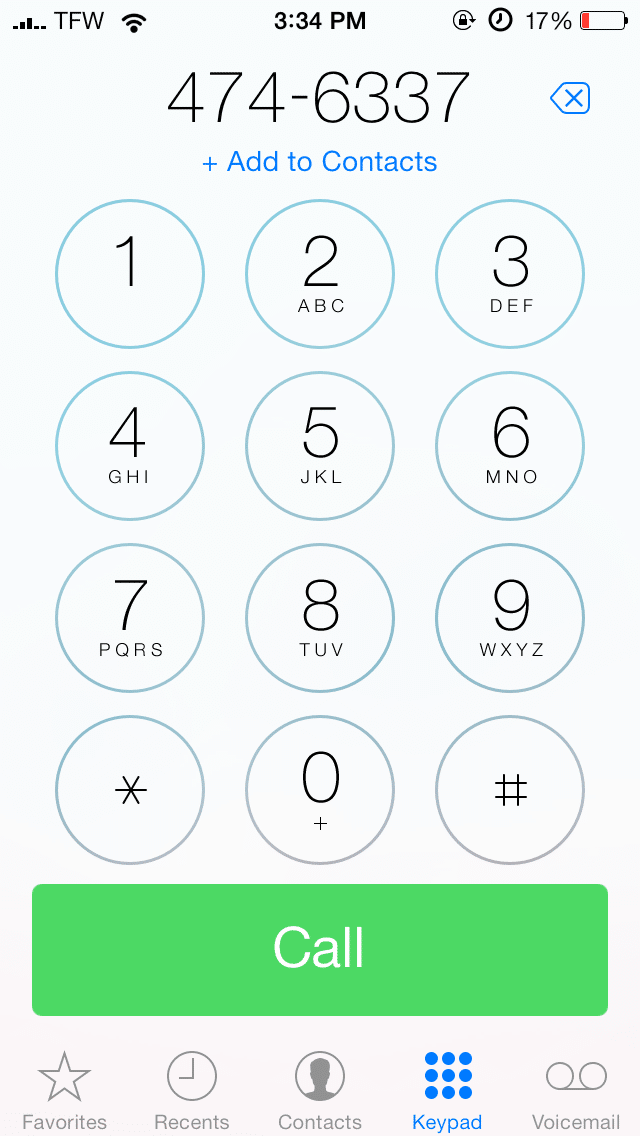 2.  In order to separate the extension from the office number we need to add a comma. To do this we need to press and hold the asterisk button * until you see the comma appear. The comma tells the iphone to call the main phone number first, and wait until the line picks up before it dials the extension.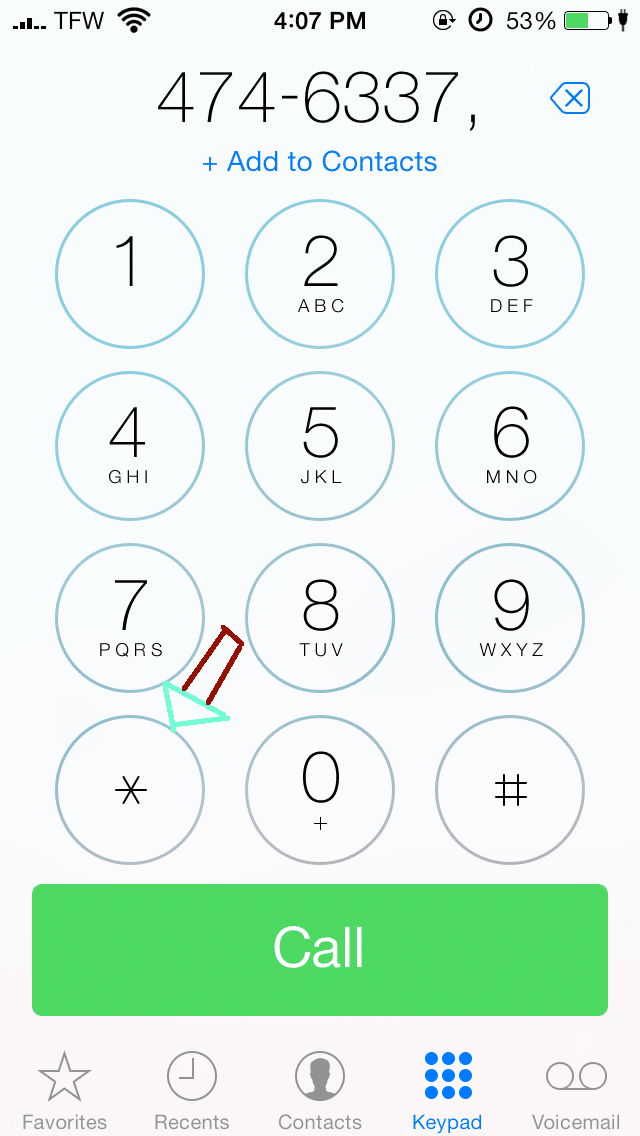 3. Now you just need to enter the extension number and tap the call button and you will be automatically connected to that extension without dealing with all the automated run arounds.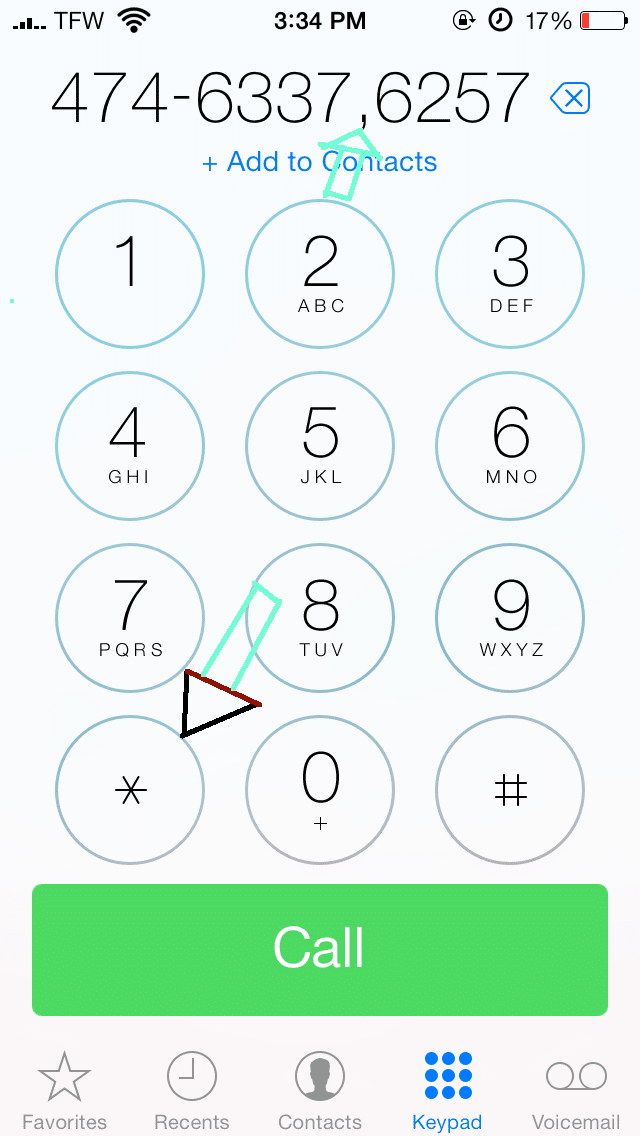 If you enjoyed this article, make sure you Tweet

[CDATA[ !function(d,s,id){var js,fjs=d.getElementsByTagName(s)[0],p=/^http:/.test(d.location)?'http':'https';if(!d.getElementById(id)){js=d.createElement(s);js.id=id;js.src=p+'://platform.twitter.com/widgets.js';fjs.parentNode.insertBefore(js,fjs);}}(document, 'script', 'twitter-wjs'); // ]]>