How do I block a number on iPhone?
Part 1 | Part 2 | Part 3 | Part 4 | Part 5
There is nothing more annoying, terrifying and disruptive than getting unwanted calls or texts from the same phone number.   The Great news is that  you can block a caller or text spammer right on your device in iOS 7 and above!!! Thank you Apple.  In iOS 6, you don't block the number from your iPhone;  You block the calls or text from your carrier's website.
Simply choose which version of iOS you are on and find your solution/carrier below and see how easily (in most cases:) you can block that unwanted person from disrupting your life for good!  For illustrative purposes, click the linked text in the instructions below to see an image of what screen you should be looking at within your carrier login panel.
 Learn the tip by reading the text or click the Title for a full step-by-step video tutorial.  Enjoy.
---
iOS 7 and Above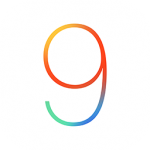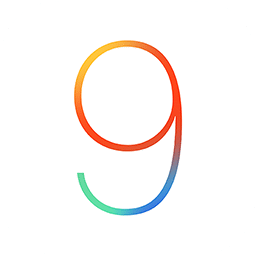 15.  iOS 9 & iOS 8 Summary – You can do it right from your iPhone!!!.
From iPhone App: Goto Recents  Tab–> tap "i" next to number you want to block–> scroll to bottom & choose "block this caller".
From Messages App: Click 'Details' in upper right corner of message–>Tap "i"–>scroll to bottom & choose "block this caller"
---
iOS 6
Sprint Summary: Block up to 50 numbers for free!
By Website
By Text

If you are only trying to block a text, you CAN actually do that right from your phone .
Simply text 9999 and in message write block and the phone number.
Sprint will send you an immediately reply confirming.
Sprint is the only carrier that allows text blocking through a simple text.

Verizon  Summary: Block 5 callers per line for free then $4.99/month if you have to block any more (20 total).
You can block up to 5 numbers for calling or text for free with Verizon.
Each call block only lasts 90 days so you'll have to keep adding number (lame)
First Login to your Verizon Account.
Go to the Verizon Call and Message Blocking Page and click 'add now'.
Add up to 5 numbers to block text and calls from for free.
If you want to up it to blocking 20 numbers, you have to pay $4.99/mo for the Usage Controls Feature.
AT&T  Summary: No free call block option with AT&T.  It costs $4.99 per Line for 30 blocked callers.
With AT&T, you have to sign up for their Smart Limits Features which costs $4.99/month per line.
Login to your ATT Wireless account then sign up for the Smart Limits Package here.
Note: It appears that you can forward a spam text to 7726 and AT&T will "look into it".  However, AT&T does not say if they will automatically block that texter from spamming you after you forward text along.  More information here.
This is how you block callers on the main 3 iPhone carriers.  Please post in the comments how to block a call or texter for your carrier and we'll add it in.